Fortinet FortiAI 3500F

Ensuring availability of network resources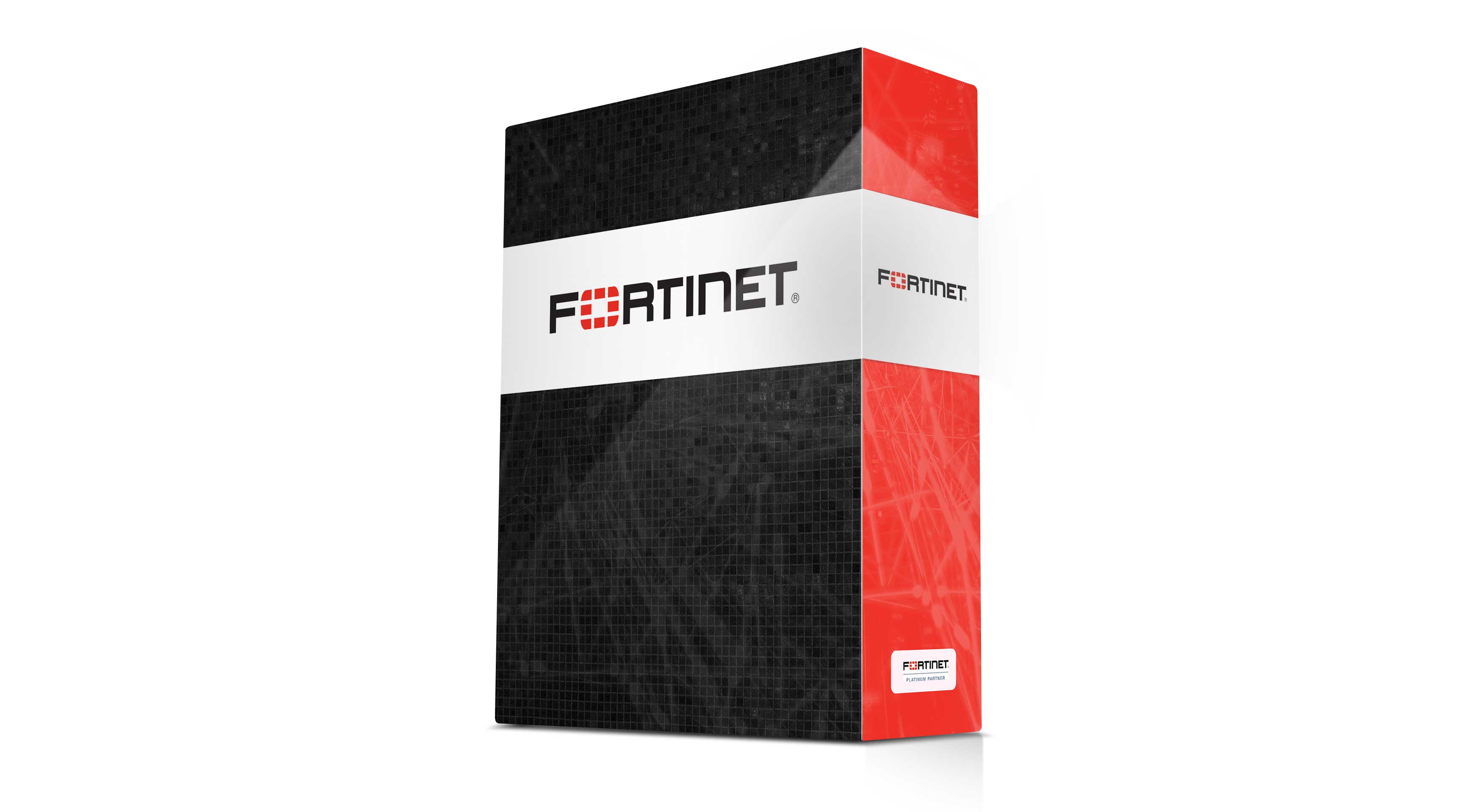 Fortinet FortiAI Series
FortiAI-3500F
Fortinet FortiAI-3500F Hardware plus 24x7 FortiCare and FortiGuard Neural Networks engine updates & baseline
Click here to jump to more pricing!

Please Note: All prices displayed are Ex-VAT. 20% VAT is added during the checkout process.
Overview:
FortiAI is the present-day AI-driven breach protection technology designed for Security Operation (SecOps) teams to guard against the advanced persistent threats through a trained Virtual Security AnalystTM that helps you identify, classify, and analyze the malware including those well-camouflaged. FortiAI uses Advanced AI (Artificial Intelligence) & ANN (Artificial Neural Network) patent-pending* based technology to provide zero time threat prevention by harnessing deep learning technologies, and assist you in designing an orchestrated response to remediate different breeds of synthesized threats and infections. Based on years of mindful FortiGuard Labs research, FortiAI reduces the "time to detect" significantly to protect your enterprise and customers.
AI-Powered Cyber Attacks
Infectious AI-enthusiasts disrupting the cybersecurity market through automated attacks designed to identify every minuscule threat vulnerabilities in your SOC
The Elephant Flow of Data
The increasingly complex data architecture putting weight on your security operations to identify multiple breeds of attack scenarious in different environments
Disguised Malware
Carefully crafted security threats to penetrate your enterprise systems and decieve your SOC through camouflage of malware behaviors
Shortage of Cyber Security Experience
Experience is the hardest thing to acquire in Cyber Security, especially in breach analysis and malware research experience
Key Features
Virtual Security AnalystTM powered by a Deep Learning AI model to augment your organizations' Security Operations (SecOps) by mimicking experienced Security Analyst to investigate threats and surface malware outbreak
Mature AI that applies 6+ million malware features to achieve sub-second verdict for day-1 deployment with capacity to learn new features
On-Premise Learning to reduce false positive by analyzing an organization's specific traffic and adapting to newly disguised threats
Reduces malware detection time from minutes to subsecond
FortiAI's Deep Learning aka Deep Neural Networks using ANN(s) to scientifically analyze file/fileless-based threats based on constant evolving learning algorithm to expose a threat even if it tries to disguise itself
Highlights:
The State of the Art - Artificial Neural Network (ANN)
The state of the art ANN is pre-trained in FortiGuard labs with 20mil+ clean and malicious files, and further learning is done on premise. Updates of ANN model is available from FortiGuard network to ensure customers are protected against the latest threats. Responsible for classifying malware type into 20+ attack scenarios, and AI-based engine for tracing source of attacks, emulating how a human brain operates
AI-driven breach protection with multi-task threat learning framework to incorporate complex security needs into a single high-performance network security appliance
Using Machine Learning and Neural Network technology, the Multilayer Detection approach provides deep machine learning capabilities before post infection damages are caused by the modern day AI-powered cyber attacks
Pre-trained in FortiGuard labs with millions of known clean and malicious samples forming billions of clean and malicious features, which is used to scientifically decide malware and attack type specific to your organizations' security environment
Virtual Security Analyst
FortiAI Engine is responsible for:
Attack Classification (including and not limited to): Ransomware, Worm Activity. Data Leak, Exploit, Banking Trojan, Sophisticated, Scenario Heuristic, Cryptojacking, Backdoor, Botnet, Dos, Application, Web Shell, Search Engine Poisoning, Generic Trojan, Rootkit
Investigation of Source of Attack - tracking the original source of infection with timestamp
Personal Malware Analyst - scientifically determine the type of malware based on Neural Networks to drive the FortiAI Engine organically as per your learning experience
PRODUCT FEATURES
File type support: 32bit and 64bit executable file, applies to all the Portable Executables (PE) files. Any text based file, such as HTML,VBA,VBS, JS, PDF, BAT, SH, PHP, XML, power shell scripts, office documents, PDFs are also supported.
Advance Malware analysis using ANN (Artificial Neural Networks)
Pre-trained features (in billions) to identify Zero-day malware
Attack Scenario, Host Story Mode, Threat Investigation View
Log and Report - MD5/SHA hashes of malware, source/destination/timestamp/URL analysis.
No additional sensors required, standalone deployment
Comes with Operating Mode: Standalone (sniffer) and/or Integrated with FortiGates
Protocol Supported: Standalone/Sniffer mode protocol support: HTTP, SMBv2, Integrated mode with FortiGate: HTTP, SMTP, POP3, IMAP, MAPI, FTP, IM, and their equivalent
Networking: Static route support, IPv4 support, Systems: Role based Administration Support (RBAC)
Specifications:
Hardware Specifications
Form Factor
2 RU Rackmount
Total Interfaces
2 x 10GE RJ45 (10/100/1000), 1 x GE RJ45 IPMI, 1 x RJ45 Console
Storage Capacity
2 x 3.84 TB SSD, Total 7.68TB
Default RAID level (software RAID)
1
Removable Hard Drives
✔
Redundant Hot Swap Power Supplies
✔
System Performance
Throughput
100,000 files per hour
Sub-second verdict
✔
Sniffer Throughput
Line rate 10G
Dimensions
Height x Width x Length (inches)
3.41in x 18.98in (w/ handle) x 29.58in (w/ bezel), 3.41in x 17.09in (w/o handle) x 29.04in (w/o bezel)
Height x Width x Length (mm)
86.8mm x 482mm (w/ handle) x 751.34mm (w/ bezel), 86.8mm x 434mm (w/o handle) x 737.5mm (w/o bezel)
Weight
68.34lbs (31kg)
Environment
AC Power Supply
100-240 VAC, 60-50 Hz
Power Consumption (Average / Maximum)
1390W / 1668W
Heat Dissipation
6824 BTU/h
Operating Temperature
10°C to 35°C (50°F to 95°F) with no direct sunlight on the equipment
Storage Temperature
-40°C to 65°C (-40°F to 149°F)
Humidity
Storage: 5% to 95% RH with 33°C (91°F) maximum dew point. Atmosphere must be non-condensing at all times.
Operation: 10% to 80% relative humidity with 29°C (84.2°F)
Operating Altitude
Up to 7,400 ft (2,250 m)
Compliance
Safety Certifications
FCC Part 15 Class A, C-Tick, VCCI, CE, UL/cUL, CB
Pricing Notes:
All prices displayed are Ex-VAT. 20% VAT is added during the checkout process.
Pricing and product availability subject to change without notice.
Fortinet FortiAI Series
FortiAI-3500F
Fortinet FortiAI-3500F Hardware plus 1 Year 24x7 FortiCare and FortiGuard Neural Networks engine updates & baseline
Fortinet FortiAI-3500F 24x7 FortiCare plus FortiGuard Neural Networks engine updates & baseline
Fortinet FortiAI-3500F Next Day Delivery Premium RMA Service (requires 24x7 support)
Fortinet FortiAI-3500F 4-Hour Hardware Delivery Premium RMA Service (requires 24x7 support)
Fortinet FortiAI-3500F 4-Hour Hardware and Onsite Engineer Premium RMA Service (requires 24x7 support)
Fortinet FortiAI-3500F Secure RMA Service
Accessories